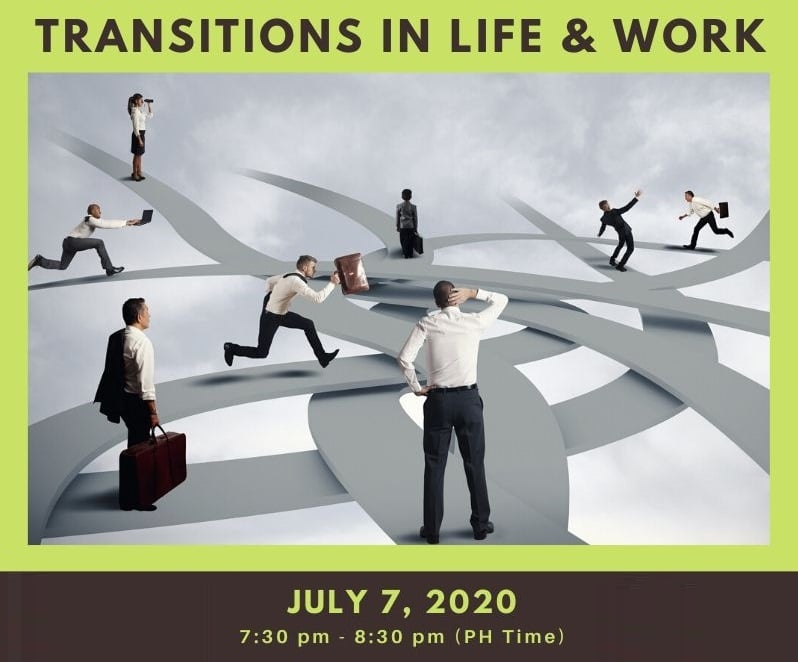 Transitions in Life and Work (FREE WEBINAR)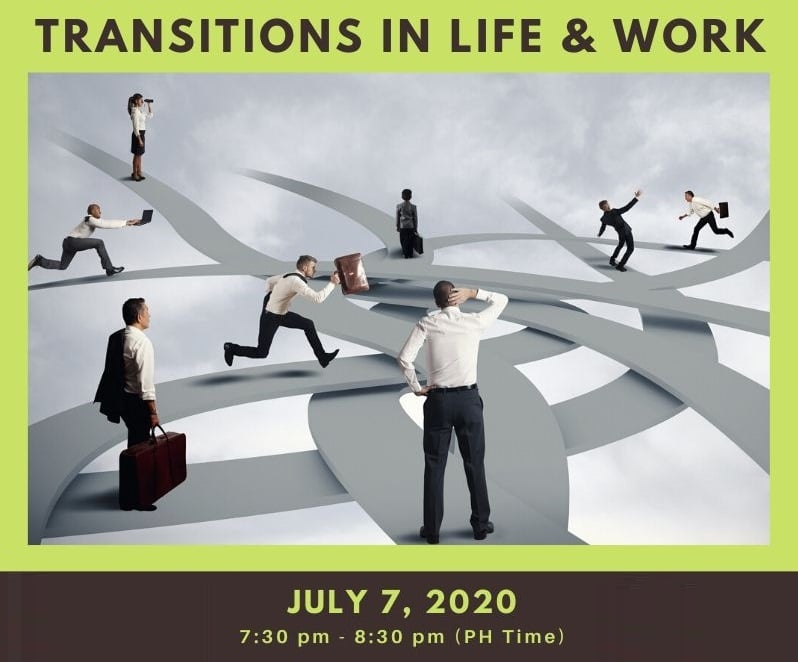 "In Chinese, the word crisis is composed of two characters (危机)–
one represents danger, and the other represents opportunity."
~ John F. Kennedy
ABOUT THE WEBINAR
The covid-19 crisis has forever changed our lives.
What impact has it brought to your life and work?
What transitions, if any, have been triggered in your life and work?
What can you do to prepare yourselves through your life & work transition journeys?
In this webinar, gain insights from our panel of Coaches & Mentors, who will share their views, as well as, their own learnings from transition journeys they have experienced.
ABOUT OUR HOST AND PANELISTS
Host: Orly Agawin, Executive Director of OSA Training and Education
Panelists:
Penny Bongato, Career Coach, Motivational Speaker, Author, Consultant & POWERinU Director
Jun Marfori, Executive Coach, Consultant, Trainer & POWERinU Director
Elaine Cercado, Executive Coach, Consultant, Trainer & POWERinU Singapore Managing Director