OFF THE SHELF CEGOS E-LEARNING
We offer over 220 off the shelf e-learning modules all designed and regularly updated by a complete cohort of professional Instructional Designers working in the Cegos eResources Team. Which means you get the latest in business best practices from across the globe.
Our modules are specially designed with the Learner in mind. We take your Learners on a journey through an actual story to help link each of the learning objects together. Your Learners will have the opportunity to complete activities and exercises that will test their knowledge of the subject matter throughout the entire module.
Our high quality modules cover 11 strategic areas and are all built using a comprehensive pedagogical design. They can be localized to suit your teams around the world and are multi-device friendly.
While most e-learning companies employ IT experts, our Cegos eResources team are learning specialists, skilled specifically in instructional design.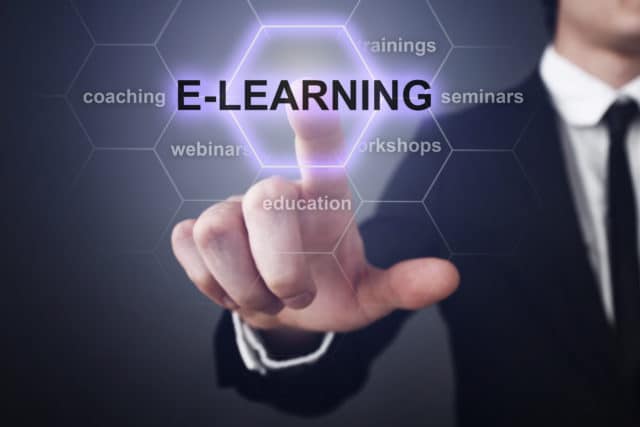 You can choose individual modules or we can recommend bundle packs specifically to meet your business needs.
Our main areas of expertise:
Management
Leadership
Personal effectiveness
Sales
Project Management
Marketing & Innovation
Finance
CUSTOMIZED CEGOS E-LEARNING
Want to have complete creative freedom and have our design team produce your very own e-learning module? We can do that too.
Among other options, you can select what the characters looks like, have a background that looks like your office, use your subject matter experts to record the audio or choose from our library of voices and most importantly, you can include all the content that specifically relates to your business.
For example, you may wish to transfer existing Powerpoint content into an e-learning module. You may want to create an induction module for new employees or you might want to design a refresher module from scratch for your technical teams.
You name it, we can do it. We'll work with you every step of the way from the storyboarding stage, right through to the final module production.
After all, your Learners are at the very heart of everything we do.
Contact us today to discover how we can partner with you to integrate effective e-learning into your Learning & Development plans.
Whatever way you choose to go, the key to our approach is flexibility – we'll listen to your needs, take the time to understand your goals, and give you all the support you need to achieve them.
DOWNLOAD THE E-LEARNING SOLUTION FLYER NOW!
Check more details from the Cegos website. To know how e-Learning may help your organizational learning and development needs, connect with us now!  Send us a message to inquire or email [email protected] for queries.
* The write-up above is adapted from the Cegos Asia-Pacific website.