At Cegos, we understand why sales people are important – and we can help you improve their performance, their relationship with clients, and ultimately the performance of your business. The key to successful sales involves listening as much as talking, and building a mutually beneficial relationship of trust between the people who buy and the people who sell.
Based on this, we offer a variety of different courses and sales training programmes, all of which have one thing in common – we have proved they actually work.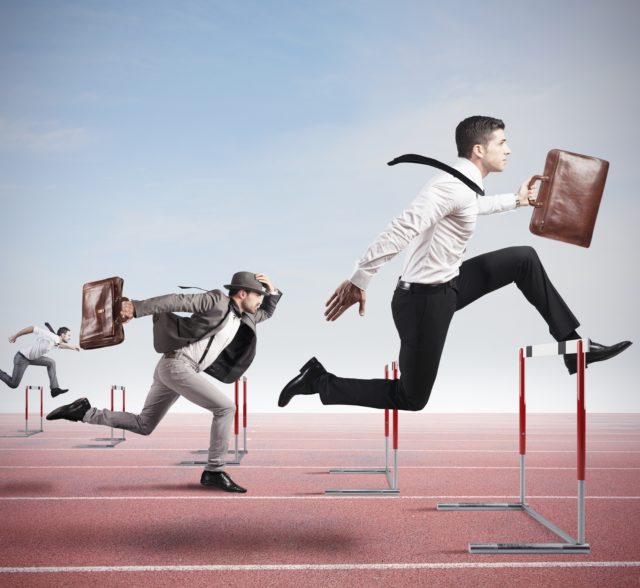 Our approach centers around five key questions – all of which help to address your needs, find ways you can improve performance, and develop the loyal long-term relationships with clients that lead to success. These are:
What do your customers want from your sales people?
What do you want from your sales people?
What makes the difference between an average performer and a high performer, and how can that be shared?
How do you retain talent and keep developing them to deliver more?
What kind of relationship do you want with your key customers?
As consumers, we've probably all encountered superior selling – the type that results in you buying a product that might not be the cheapest, or the market leader, but somehow you were convinced it was a good idea – almost without noticing. The sales people who can do this are the ones who perform better.
None of this happens by accident. The best salespeople spend their time in a very different way to their ambitious but average colleagues. They use techniques that can be taught in a training environment. At Cegos, we know that commercial people need these training environments to be much more pragmatic and engaging than a standard classroom session. This is why our programmes include plenty of stimulation and real-life work scenarios.
Our courses show your salespeople the way to develop better approaches to existing and potential clients; how to build trust; how to respond to a customer's hidden needs; how to use your passion and drive in presenting a deal; how to understand the motivation of your customer and respond better to it, how to think from their point of view – and how to use all of that to close bigger and better deals.
We can offer face-to-face sales training, e-learning, and blended courses – all with the potential to be tailored to the specific needs of your business.
DOWNLOAD THE HIGH PERFORMANCE SELLING FLYER NOW!
Want to know more about how Cegos sales training programmes can help your sales and business? Check out the Cegos website for more details.
We'd love to also hear from you.
Explore, discuss, experience our Solutions! Send us a message to inquire or email [email protected] for queries.
* The write-up above is adapted from the Cegos Asia-Pacific website.