LEADING AND MANAGING CHANGE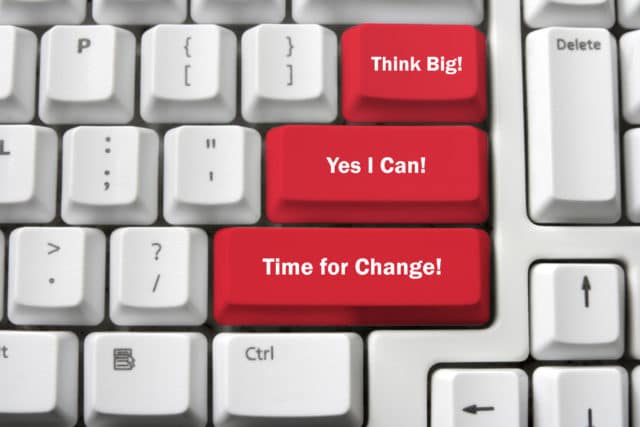 " A leader needs to attract followers… but if the mobilization process is to succeed, those followers must become leaders too, finding their own sense of purpose in the shared challenge and spreading the call and vision of the change."
~ Ken Blanchard, author, Leading at Higher Level
The TCOB Approach
Clear and measurable LEARNING OUTCOMES
ENGAGEMENT of LEARNERSthrough a variety of reflective or interactive learning tools and methods
Relevant takeaways and transfer of learnings through PERSONAL ACTION PLAN
Follow-through and execution of action plan through COACHING or MENTORING
Why Attend
Organizations and teams face constant changes, especially in today's digital world. The ones who embrace, lead and manage changes effectively are the ones who succeed.
This two-day program* will equip you and your team with the knowledge, tools and processes to ensure the whole organization understands the reasons for the change and aligns with it; effectively plans & implements the change; and measures the benefits and sustains the change long-term.
* One-day fast track program is available. Workshop customization is encouraged.
What the Program Will Answer
How Do You Communicate the Change Effectively?
How Do You Overcome Resistance to Change?
How Do You Maximize the Benefits of Change and Sustain Long-Term?
Who Should Attend
Leaders at all levels of the organization, including individual contributors, first-time managers, experienced managers and senior people leaders
Line and functional managers, heads of departments, directors
C-level executives, business owners
 

Key Learning Outcomes
Understand what is change all about and not about
Know how to get people to align with the "why change" and the "how to ensure a successful change"
Learn to communicate a change through a clear and proven approach
Know what it takes to change from current to desired or future state
Plan for an effective change by understanding the phases of change, the elements of a change implementation plan, and the impact to stakeholders
Learn to set target benefits to measure effectiveness of the change, and to maximize the benefits
Sustain the change by recognizing and overcoming resistance to change
How Does A Typical 2-Day Program Look Like
DAY 1
Opening
Session 1: What is Change All About and Not About
Session 2: The Principles & Phases of Change
Session 3: Communicating the Change
Session 4: Journeying from Current to Desired State
Application to Workplace
Personal Action Planning
DAY 2
Session 5: Responding to Emotions Through the Change Journey
Session 6: Measuring Change
Session 7: Managing Resistance to Sustain Change
Application to Workplace
Personal Action Planning
What Participants Have Said About The Program
Learning is fun! Thank you!
Very good program
Love it that there are exercises & the training is very interactive
Well done in delivery of the program. Thank You!
Speaker is excellent & well prepared.
DOWNLOAD THE TCOB LEADING AND MANAGING CHANGE FLYER NOW!
Explore, discuss, experience our Solutions! Send us a message to inquire or email [email protected] for queries.