TCOB is our way of empowering businesses in various sectors in Singapore, Philippines and the rest of the world.
What is TCOB?
Taking Care of Business (TCOB) is POWERinU's approach to assist enterprises who commit to embark on and sustain business innovation and improvement efforts to achieve their strategic and operational mission, vision and goals.
Taking care of business means partnering with an enterprise to define or re-define their mission, vision, strategies and actions; then working together on specific leadership, management and functional areas to execute the defined strategies and actions – be it in terms of leading change, achieving results or delighting customers; and finally sustaining the positive impacts through transformed and committed organization, teams and individuals.
TCOB practices a stakeholder-centered consulting process that may utilize classic or new interventions and tools such as focus group survey & discussions, executive profiling & diagnostic tools, framework formulations, facilitated workshops, specific training programs, 1-1 or small group coaching & mentoring, teambuilding activities, executive retreats, on-site or online consulting services, and other customized services.
At the foundation of our consulting process are sound project management and change management principles and processes that guide us and our key stakeholders as we collaborate to achieve the defined project or program mission, vision, goals and actions.
Directing, delivering and supporting our TCOB projects or programs are highly experienced and qualified professionals in various areas of expertise such as leadership, management, HR, OD, sales, finance, operations, change and project management, and in diverse industries such as BPO, IT, finance, healthcare, government, manufacturing and commercial, among others. Every key project has a team lead and a support.
Why TCOB?
TCOB helps businesses to
Be constantly aware of the global & regional changes and the impact to business priorities
Keep an eye on areas for improvement and strategically act upon them
Manage inherent weaknesses in business and the risks resulting from the threats
Harness strengths to leverage in seizing opportunities for business growth
TCOB Solutions To Take Care of Your Business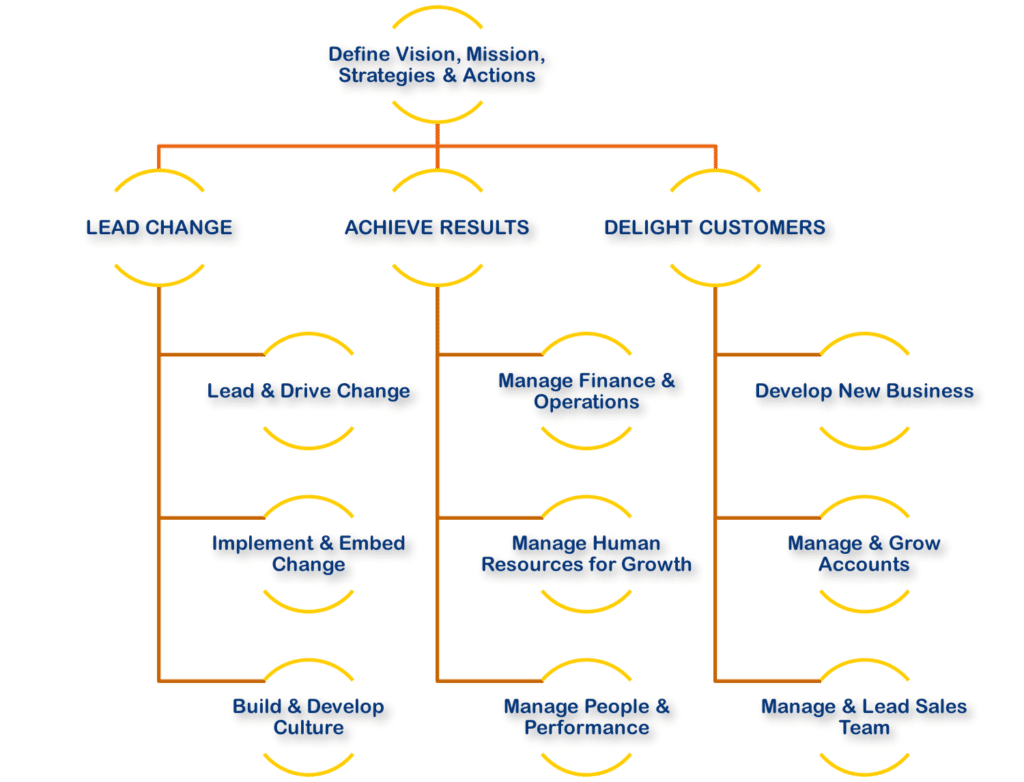 The TCOB Consulting Approach
ASSESS & IDENTIFY: We assess and diagnose the current state and needs of the business and organization.
DESIGN & ORGANIZE: We design the relevant framework, approach, objectives and plan, and organize the project team.
DEVELOP & DELIVER: We develop and deliver the agreed work products or deliverables.
EVALUATE & SUPPORT: We evaluate and recommend next steps or possible improvements, and support post-delivery implementation plans or activities, if needed.
The TCOB Training Approach
Our TCOB approach ensures training is not a half- or one-day event but an impactful and sustainable program for the business, which we achieve through
Clear and measurable LEARNING OUTCOMES
ENGAGEMENT of LEARNERS through a variety of reflective or interactive learning tools and methods
Relevant takeaways and transfer of learnings through TCOB ACTION PLAN
Follow-through and execution of action plan through COACHING or MENTORING
To deliver our approach, we practice the classic A-D-D-I-E model, where we
Assess the learners and learning organization's needs;
Design and Develop learner-centered program modules and methodology, working in close collaboration with the business stakeholders;
Implement the program and fully engage participants; and
Evaluate the effectiveness of the program and improve accordingly.
TCOB Training Programs: Flexible To Suit Your Needs
All TCOB programs can be packaged in many different ways
Ready off-the-shelf or Customized content
Modular: choose from "lunch & learn" module, half day session, 1-day or 2/3 day workshops
Multi-modal delivery: Face-to-face as standard delivery, with option to go blended (F2F and eLearning) via our partnership with Cegos
DOWNLOAD THE TCOB CONSULTING AND TRAINING SOLUTIONS EFLYER
---
TCOB Customer References
Click here for complete listing of POWERinU including TCOB Customer References.
---
TCOB TESTIMONIALS
Sales Workshop & Training ADDIE Services Solution
"Elaine had done a good job in developing and executing the training program. An in-depth stakeholder interview was done prior to training design. This allowed the course to be tailored to expectations and delivery made more relevant. Elaine also showed a high degree of empathy and sensitivity with the audience allowing her to adjust pace and content to optimize learning."
– Head of Marketing of SuperCharge Batteries Pty Ltd (Sydney)
Sales Learning/Development & Enablement Consulting
"I'm pleased to note that goals have been achieved through the successful rollout of the program. In fact, new hires have attained sales readiness in 3 months. It used to be a minimum of 6-9 months previously. Ongoing learning and development initiatives have also kept sales hires (new and tenured) engaged, and a notable increase in morale has been observed."
– Associate VP, AP Regional Office of MNC in IT Research & Intelligence (Singapore)
Explore, discuss, experience our Consulting Solutions! Send us a message to inquire or email [email protected] for queries.