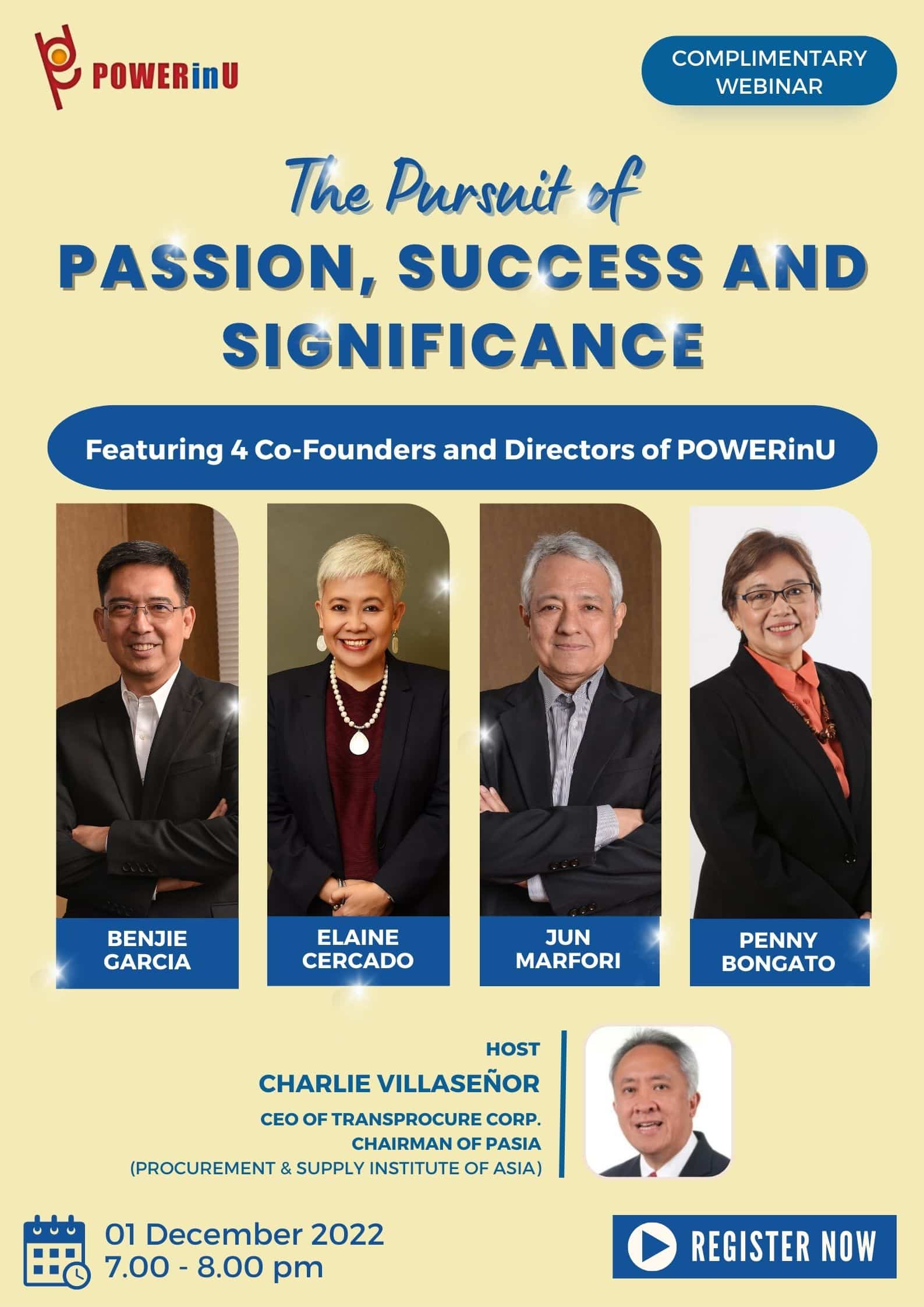 The Pursuit of PASSION, SUCCESS & SIGNIFICANCE
The Pursuit of
PASSION, SUCCESS & SIGNIFICANCE
December 1, 2022
7:00 pm – 8:00 pm (PH Time)
This is a FREE WEBINAR.
Passion. Success. Significance.
Which of these 3 things does one prioritize over the others?
What resonates more, and gives one "life?"
How does one make the "right" choice?
What consequences or fruits does our choice bring?
Join our POWERINU Directors as they share stories and life lessons on what matters most in life.
Webinar Host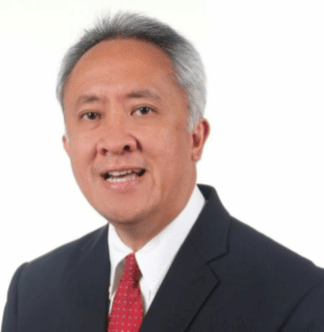 Charlie Villaseñor
CEO of TransProcure Corp.
Chairman of PASIA (Procurement & Supply Institute of Asia)
Featuring 4 Co-Founders and Directors of POWERinU
---
We do not give certificates to our free publicly-offered webinars.
However, if you need proof of webinar attendance, we suggest forwarding to your organization or school a copy of the post-webinar email we send only to those who registered.
The recording of our free webinars are also uploaded in POWERinU's YouTube channel for everyone to watch again so feel free to subscribe so you can be updated whenever we have new uploads.