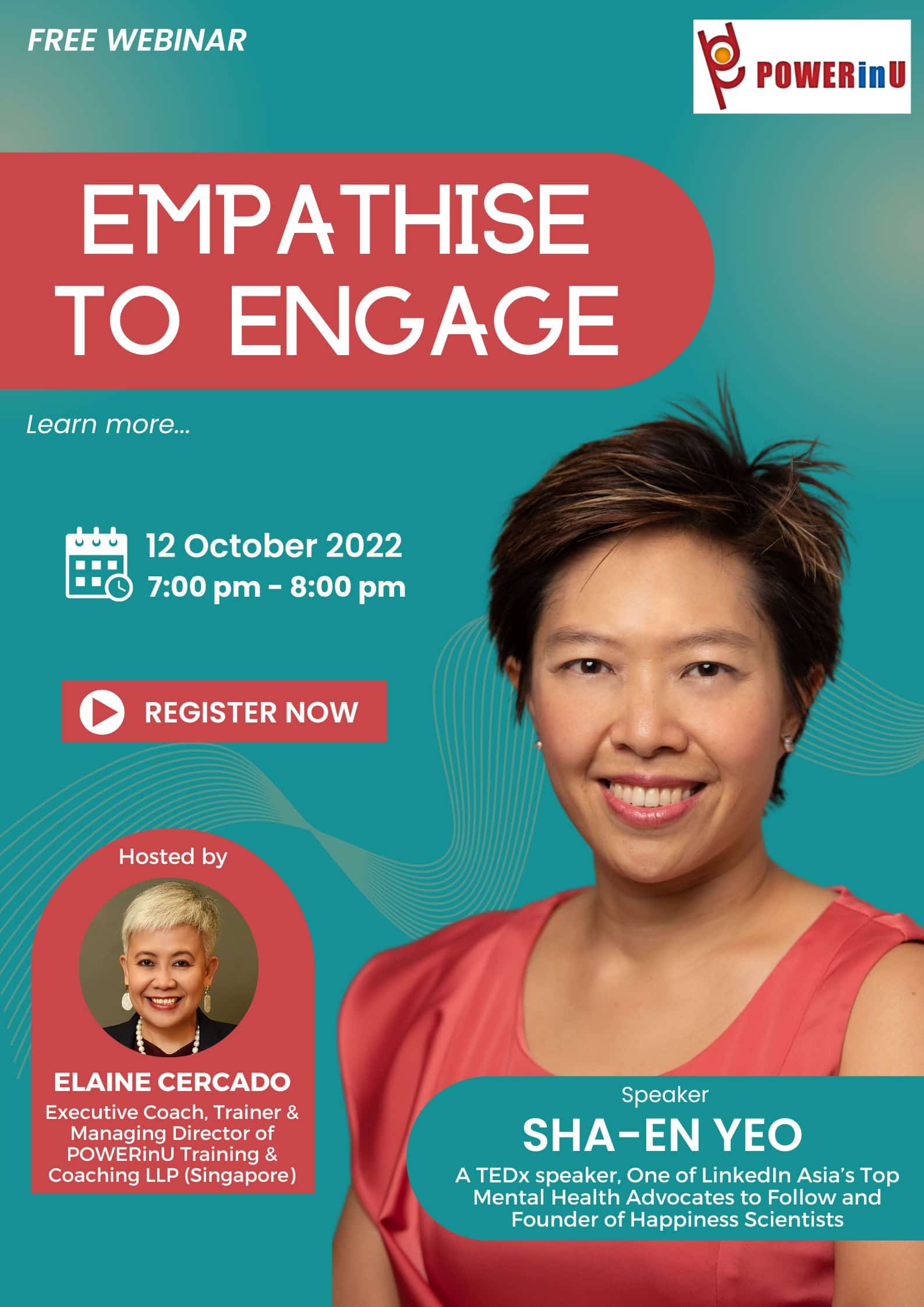 EMPATHISE TO ENGAGE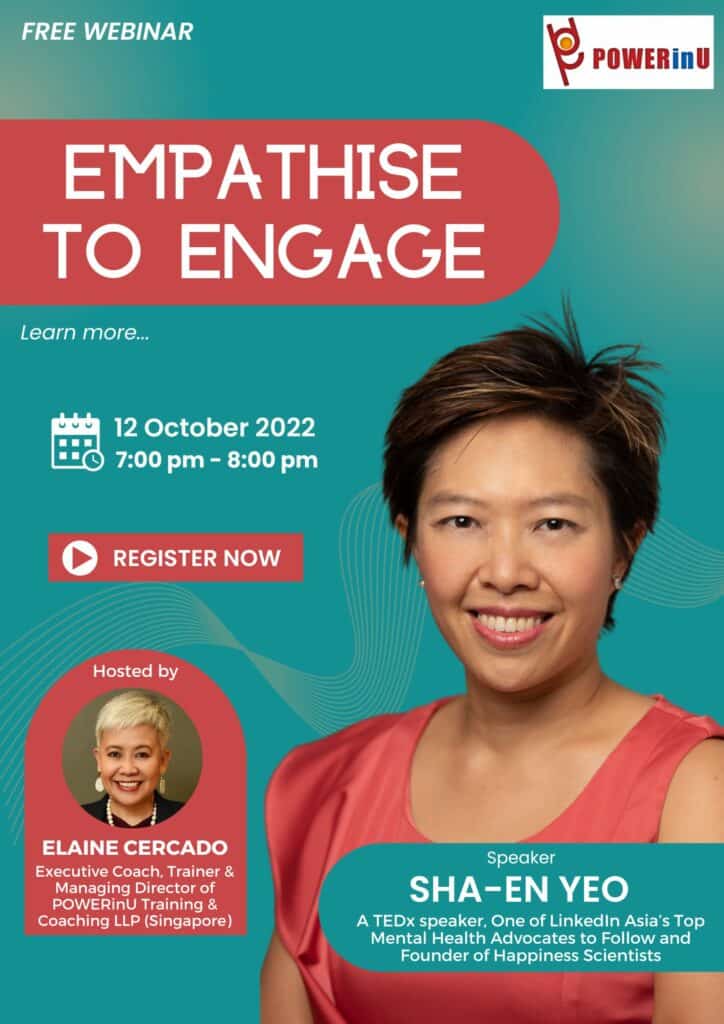 EMPATHISE TO ENGAGE
October 12, 2022
7:00 pm – 8:00 pm (PH Time)
This is a FREE WEBINAR.
Empathy, or seeking to understand another person's perspective and feelings, is an underrated leadership skill. Employees across the globe experienced significant stress as a result of the pandemic, and even in the current climate, continue to feel anxious as things remain uncertain and volatile. According to research done by Catalyst, when leaders are empathetic, people are more innovative, feel better about coming to work and overall are better able to navigate the demands of home and work.
In this webinar, participants will learn about the distinction between cognitive and emotional empathy. They will also learn the practical skills of empathy, through active listening, understanding and offering of support. They will walk away feeling more confident about their ability to lead and support their team, so they can be their best possible selves.
About the Speaker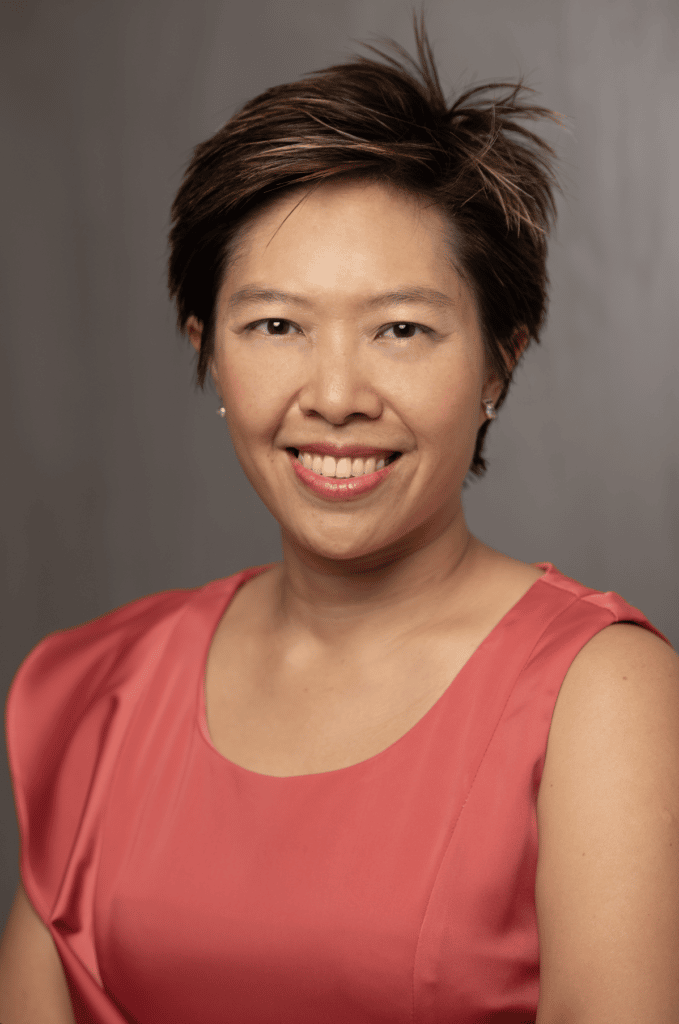 Sha-En Yeo
A TEDx speaker, One of LinkedIn Asia's Top Mental Health Advocates to Follow and Founder of Happiness Scientists.
Sha-En Yeo is a TEDx speaker and a graduate of the prestigious Master of Applied Positive Psychology (MAPP) program at the University of Pennsylvania. She has been featured on national TV documentary 'Chasing Happiness', Straits Times, Business Times; and on radio 938LIVE & MONEY 89.3FM. Recently, she was identified as one of Linkedin Asia's top mental health advocates to follow. As the Founder of Happiness Scientists, she has trained more than 20,000 people in Singapore & beyond. Her clients include VISA, GIC, Capitaland, and Love, Bonito.
Webinar Host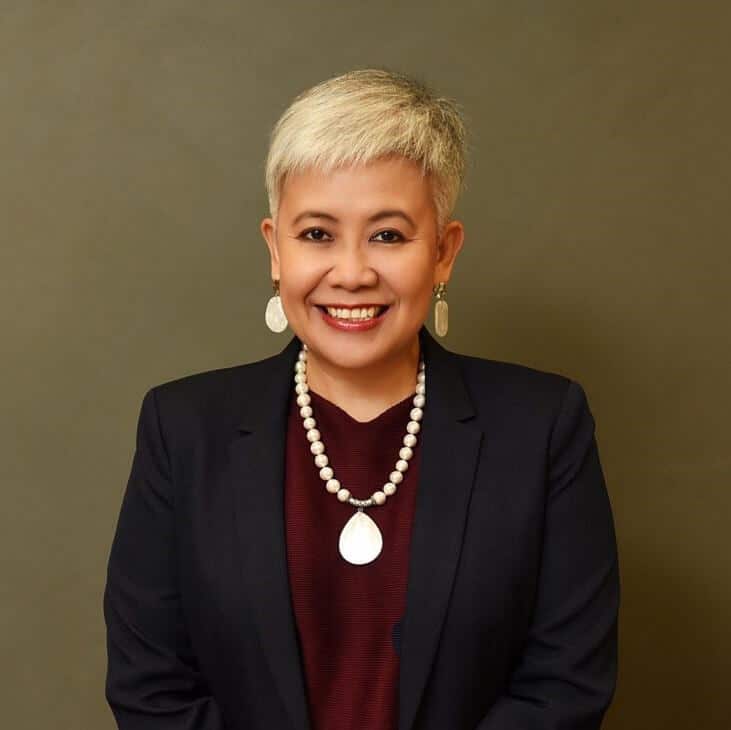 Executive Coach, Trainer and Managing Director of POWERinU Tranining & Coaching LLP (Singapore)
---
We do not give certificates to our free publicly-offered webinars.
However, if you need proof of webinar attendance, we suggest forwarding to your organization or school a copy of the post-webinar email we send only to those who registered.
The recording of our free webinars are also uploaded in POWERinU's YouTube channel for everyone to watch again so feel free to subscribe so you can be updated whenever we have new uploads.