By Elaine Cercado
What is the "Power in You"? This refers to your personal powers, which may be derived from internal or external sources. Internal sources include your knowledge, talents, skills, competencies, values, potential, influence, while external sources include your position, tasks, association and information, among others. It also happens to be the basis of our company name, de'POWERinU, as it aptly describes our mission of bringing out the power in each person. This article focuses on how you could lead by developing your internal and external powers to the maximum. This is important because you cannot lead a team or an organization unless you are able to develop and lead yourself first.
I believe that when you develop your personal powers to the fullest, you become confident. When you are confident, you are joyful. When you are joyful, you intuitively want to share the joy. When things flow in this way, you start to build self-leadership, which helps to build your team and organizational leadership as well. I believe that to develop your strong leadership is to empower you – to enable you to develop or grow the people under your care, who will then help you achieve set goals.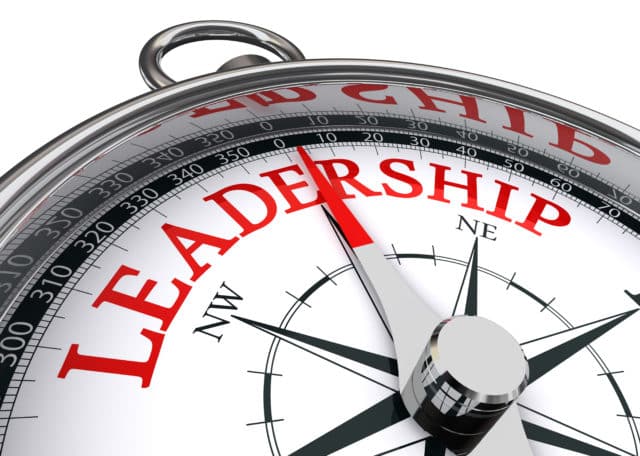 What is Self-Leadership?
In Ken Blanchard's book "Leading At A Higher Level,"1 he wrote "If empowerment is to be successful, organizations and leaders must develop self-leaders in the workforce who have the skills to take initiative…An organization filled with self-leaders is an organization with an empowered workforce."
Ken then reiterated the need to train people on self-leadership, which is about developing individuals to pick up the ball and run with it. He said that individual learning is a key element of high-performing organization and is essential to self-leadership. People in high-performing organizations are regarded as "appreciating assets" who grow more valuable with knowledge and experience. They are developed by these organizations through formal training, mentoring and on-the-job support.
Ken Blanchard then defined the three critical skills of a self-leader as follows:
Challenging assumed constraints. An "assumed constraint" is a belief based on past experience that limits current and future experiences. Self-leadership teaches the person to let go of the assumed constraints.
Celebrating your points of power. According to Ken, there are five sources of power: position, personal, task, relationship and knowledge. The key is to know your points of power, and then expand them.
Collaborating for success. This is the time when self-leaders take the initiative to get the directions and support they need to successfully achieve their goals.
How Do You Maximize the Power in You?
Firstly, you have to be aware what powers you currently have and once you are aware, make a personal development/improvement plan and execute it. I suggest knowing thyself through self-assessment and 360 degrees feedback. Similar to making a company SWOT (strengths, weaknesses, opportunities and threats) analysis, make a personal SWOT analysis. There are also many personal or personality profiling /diagnostic tools in the market such as MBTI personality test, DISC personality test and Hay group's Managerial Style Questionnaire (MSQ) that you can use to understand yourself better. I also suggest looking into one of our EMPOWER mentoring modules, "Purpose" which is all about finding your passion, mission and vision in life. In this module, I use "The Path" process by Laurie Beth-Jones, which I've personally used to define my mission and vision statement. As for the 360 degrees feedback, this entails that you get feedback from your boss, peers, direct reports and external clients based on key criteria. You may do this through formal 360 degrees tools available in the market, or through informal surveys or interviews. Key differences between your self-assessment and the feedback from others can serve as a starting point for your personal development/improvement plan.
Secondly, consistently demonstrate the ACE values. ACE stands for authentic, courageous, and energetic. Once you are aware of your powers based on your self-assessment and feedback from others, you are ready to assert and demonstrate your unique strengths and powers. This requires strong convictions and consistent efforts, as there will surely be challenges along the way, whether from people you work or interact with, or from the organization's structure, culture and politics.
Authenticity
Mindtools.com wrote, "Authenticity means you're true to your own personality, values, and spirit, regardless of the pressure that you're under to act otherwise. You're honest with yourself and with others, and you take responsibility for your mistakes. Your values, ideals, and actions align. As a result, you come across as genuine, and you're willing to accept the consequences of being true to what you consider to be right."
How does being authentic empower you? To answer this, let me reiterate a key point from our EMPOWER seminar series 3: Find / know your anchors – your core values, purpose and principles – and be firm with them. Once you are firmly anchored, you are strongly empowered!
Courage
Winston Churchill said, "Courage is what it takes to stand up and speak; courage is also what it takes to sit down and listen." In the book Leadership Engine by Noel Tichy2, he wrote about how winning leaders never take the easy way out. They face the hard facts, make the tough calls and the difficult "yes or no" decisions. Risk and pain don't deter them.
How does being courageous empower you? Real courage empowers you to take actions and risks, at the same time, it anchors you to your authentic self. Noel Tichy wrote about leadership edge, which means showing the courage of your convictions. Edge is not arbitrary; rather it is based on the leader's ideas, vision and values. Edge is about being honest. Winning leaders pursue the truth and can explain it to others. Without edge, convenience wins over conviction.
Energy
Again in the book, Leadership Engine by Noel Tichy, he wrote that winning leaders are high-energy people. They are focused and determined, and they like challenges and enjoy their work. Winning leaders also create energy in others. How? They motivate with their enthusiasm & actions. They aim for stretch goals that inspire ambitious effort. They turn negative energy to positive use.
How does being energetic empower you? Energy sustains your continuous learning and development, which is critical for you to develop your personal powers to the fullest. Energy is critical also when you develop and empower the people under your care.
Your self-understanding and set of ACE values are critical success factors to developing and maximizing the power in you. As mentioned at the start, it is important to maximize the power in you because you cannot lead a team or an organization unless you are able to develop and lead yourself first. To develop your strong leadership is to empower you – to enable you to develop or grow the people under your care, who will then help you achieve set goals.
1 Leading at a Higher Level, Ken Blanchard, 2007, pages 103-116 | 2The Leadership Engine, Noel M. Tichy, 1997