By Elaine Cercado
Our family had a wonderful vacation in the US West Coast during the Christmas season. We drove thousands of miles, starting from Los Angeles, then to San Diego, Santa Monica, Las Vegas, Grand Canyon, Bakersfield, Santa Clara, San Francisco, Napa Valley, Camarillo, then back to LA. The beautiful land sights and delightful experiences along the road and at every destination inspired and fueled me to reflect and write our blessings, as well as, the lessons I've personally learned from 2012 and my resolutions for 2013.
Writing resolutions has always been part of my personal and family traditions. The additional step of reflecting on the learnings and lessons – triggered by the peace and joy felt from the beauty of nature surrounding me – made the process more profound and meaningful. I had lessons learned from all areas –personal, family, work and society – and had corresponding resolutions and specific actions for each. I won't go into the specific action items as that might bore most of you. I'll share the key lessons and a few resolutions, which I feel could serve as reflection points for you to ponder and perhaps, act on, as well.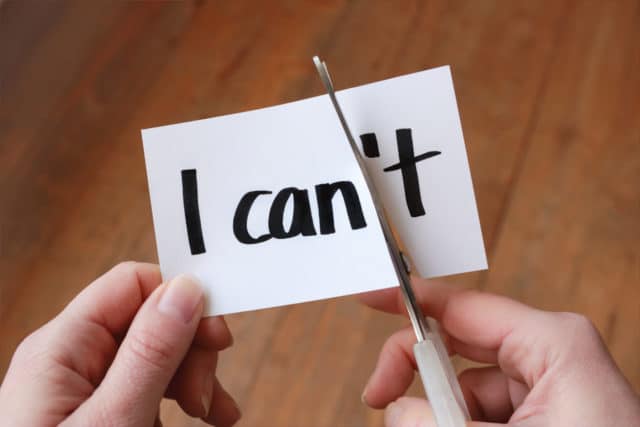 Lesson 1 (Personal): It's easy to fall into the habit of complacency.
Like any human, I'm a creature of habit – be it a good or bad habit. I tend to drink the same high amount of coffee and to sleep at the same late hour – even if I already know that my health would suffer at some point in time. On the other hand, I've acquired a very good habit these past two years – running with my husband – which has generated a few other good habits like balanced eating, meditating and one-to-one talking with my husband. It's true what I've recently read in HBR that exercise is a keystone habit – as running has given birth to other positive habits! Good or bad, all my habits have become part of my day-to-day actions – which ultimately define the kind of person I am or will be. Hence, during my New Year reflection time, I sensed the very subtle danger of falling into the habit of complacency.
Resolution 1: I will be more disciplined, challenge myself more and raise the bar, vary the method and get better.
So I'll put a cap to my coffee intake and sleeping time. And I'll keep running, plus play more tennis and go back to the gym. Doable? I realized that my results-achievement in the past was driven by my strong focus. When I focus on just doing something, the rewards come, and I get motivated to keep going. With this resolution, I could actually visualize the rewards coming – more agile and alert, less medical bills, to name a few! It also helped in the past when I had a partner to achieve the goal – my husband, who was and who will remain, my partner in practice runs and marathons. The short answer is they are very doable!
Lesson 2 (Family): It's easy to spend time unwisely.
The key question I asked myself is "What is that one main thing that is important to our family?" The answers ranged from faith to joy to love. When I distilled it further to go down to an actionable plan on how we could have/should have/would have done better to continuously grow in our faith, joy and love, the answer came down to TIME.
This past year, it was so easy to lose track of time when I watched my favorite TV series, or when I sped through my social media accounts. Though such modernity has become part of our home – as all of us individually enjoy TV and Internet, books, sports, and all sorts of things – they've encroached our "family time". Our daily and weekly family rituals are simply old-fashioned – eating dinner, going to Church, serving our ministries, and doing one leisure activity together (our favorite is watching a new movie in the cinema). Yet we actually talk, laugh and bond doing these activities as a family.
Resolution 2: I will apply the same principles of discipline and focus from the first resolution.
More importantly, I will focus on that question I asked – on what is important to my family. As Stephen Covey has said, the main thing is to keep the main thing the main thing. I also believe the fruits of sticking to these rituals will benefit our teenager son and his own family in the future – and that is a great motivator. Will my family do their part? The key will be to keep and respect the "me" time aside from the "family" time, and not let encroachment of these two happens frequent and long. Another key will be our regular family conversations every dinners and weekends. Conversations seem to be fading for some but not for us – it helps that we are naturally inquisitive (that's me), attentive (my hubby) and humorous (my son).
Lesson 3 (Work): Passion without courage and consistent action is not enough.
I coach my mentees about finding their passion and mission, and to coming up with an action plan to fulfill their mission. Passion inspires, fuels, energizes. But passion without action – consistent action – doesn't lead to the same results. And consistent actions require daily doses of courage and agility to happen – until they become habits! When I started to write articles/newsletters and published them online, I was not consistent. When I started my twitter account, I was half-hearted. Today, they are still works in progress – I'm now regularly publishing e-bites newsletter but the frequency could certainly be improved. I'm also starting to contribute to and use twitter more. My biggest learning is that in today's world, all three: passion + courage + consistent action are needed to generate results that are aligned to my mission and goals.
Resolution 3: I will commit to a more rigorous action plan to pursue and execute the things I'm passionate about – that are aligned with my personal and professional mission and goals.
These include regular blog writing, reading, mentoring, among others. I will also focus on mastering my niches in my fields of training, coaching and consulting – while continuing to leverage on my long years of professional experience. The national training and consulting certifications I've gained in the last two years have laid strong foundations, from which I could build and develop, and hopefully serve and impact more lives.
Lesson 4 (Society): Busyness is not an excuse to stay mindful, involved and giving.
News and changes – good or bad, impacting a few or many – happen in our world every second. I am thankful I got into social media as I became more aware about the world we live in today. I'm thankful for the opportunities I was able to help in my own little way, with the avenues available through our Church community and friends. Seeing the smile on the face of a sick elderly, or an abandoned mentally ill person is priceless – and it took not money or special talent to see that – just the time, willingness and commitment. On one hand, I'd like to extend help to as many as possible. On the other hand, there are causes that really matter to me and would like to focus on them more in 2013. Maybe I could even bring others into increased awareness and ultimately, involvement.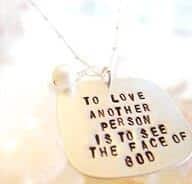 Resolution 4: I will continue to give my time, talents and treasures for regular voluntary service.
This year, I look forward to continue serving in our family and social ministries. I'd like my life to be my prayer to God. As the line in one of my favorite movies Les Miserables goes, "to love another person is to see the face of God."