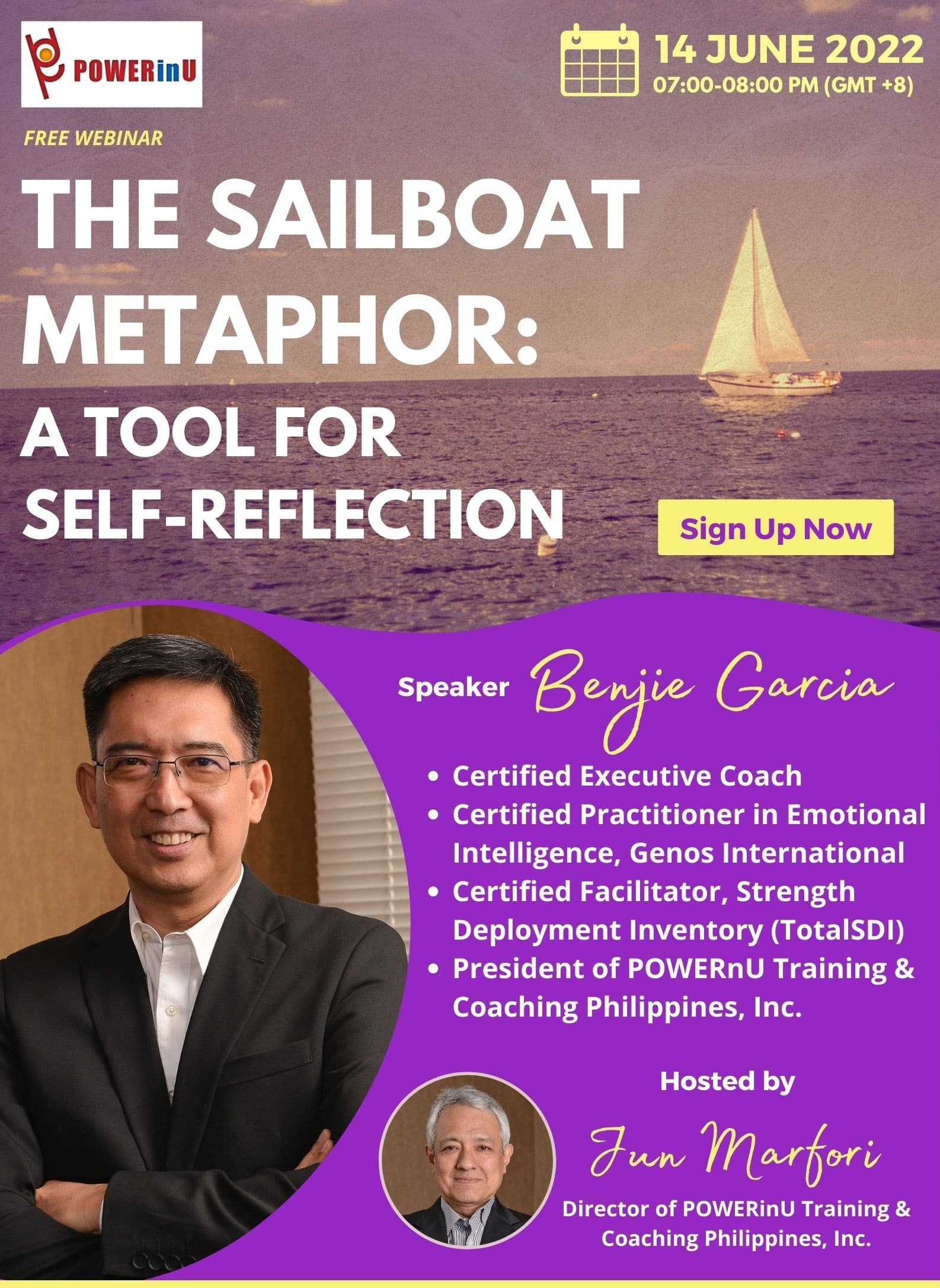 THE SAILBOAT METAPHOR: A Tool for Self-Reflection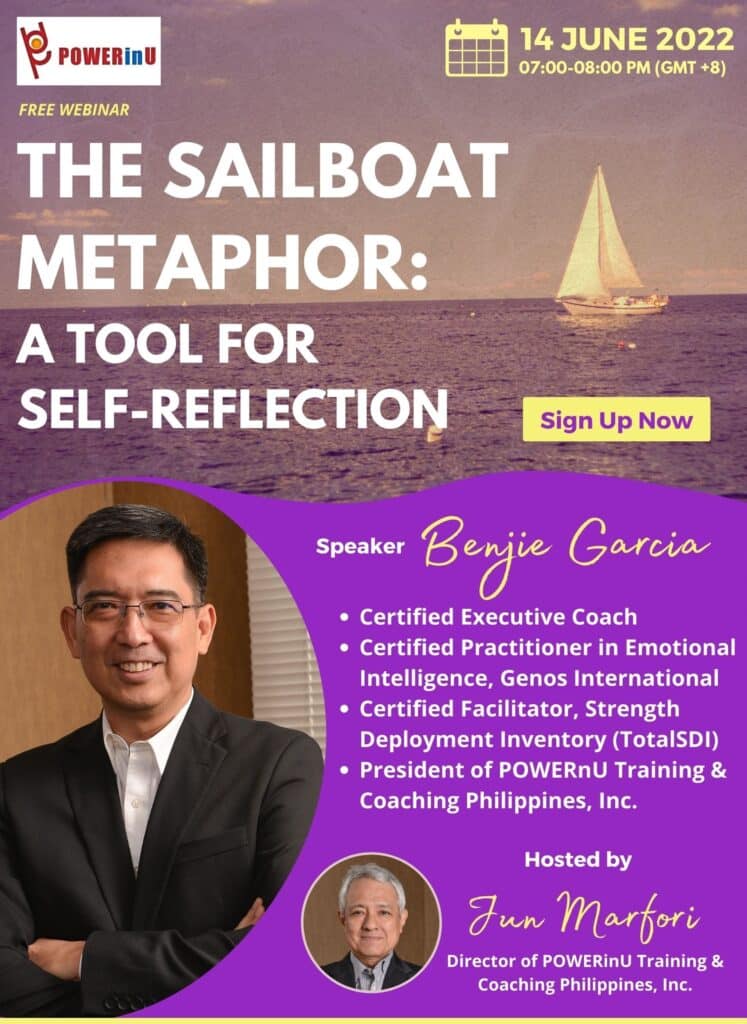 THE SAILBOAT METAPHOR: A Tool for Self-Reflection
June 14, 2022
7:00 pm – 8:00 pm (PH Time)
This is a FREE WEBINAR.
About the Webinar
Our ability to reflect on our experiences is key to our growth and development. Some of us are able to self-reflect with relative ease while others find it challenging for a number of reasons. In this webinar, our speaker with share with us a coaching tool that was developed by Dr. Hugo Alberts (Ph.D.), psychologist, researcher and co-founder of PositivePsychology.com. Our speaker will help us explore the use of this tool to develop our skill to self-reflect.
About the Speaker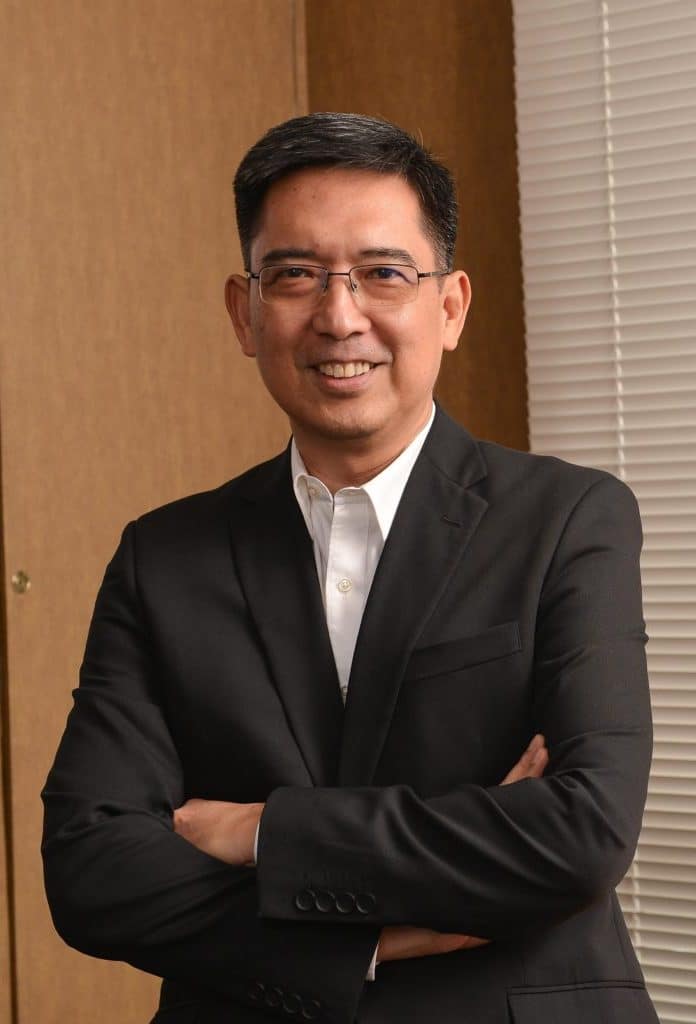 Certified Executive Coach
Certified Practitioner in Emotional Intelligence, Genos International
Certified Facilitator, Strength Deployment Inventory (TotalSDI)
President of POWERnU Training & Coaching Philippines, Inc.
Webinar Host