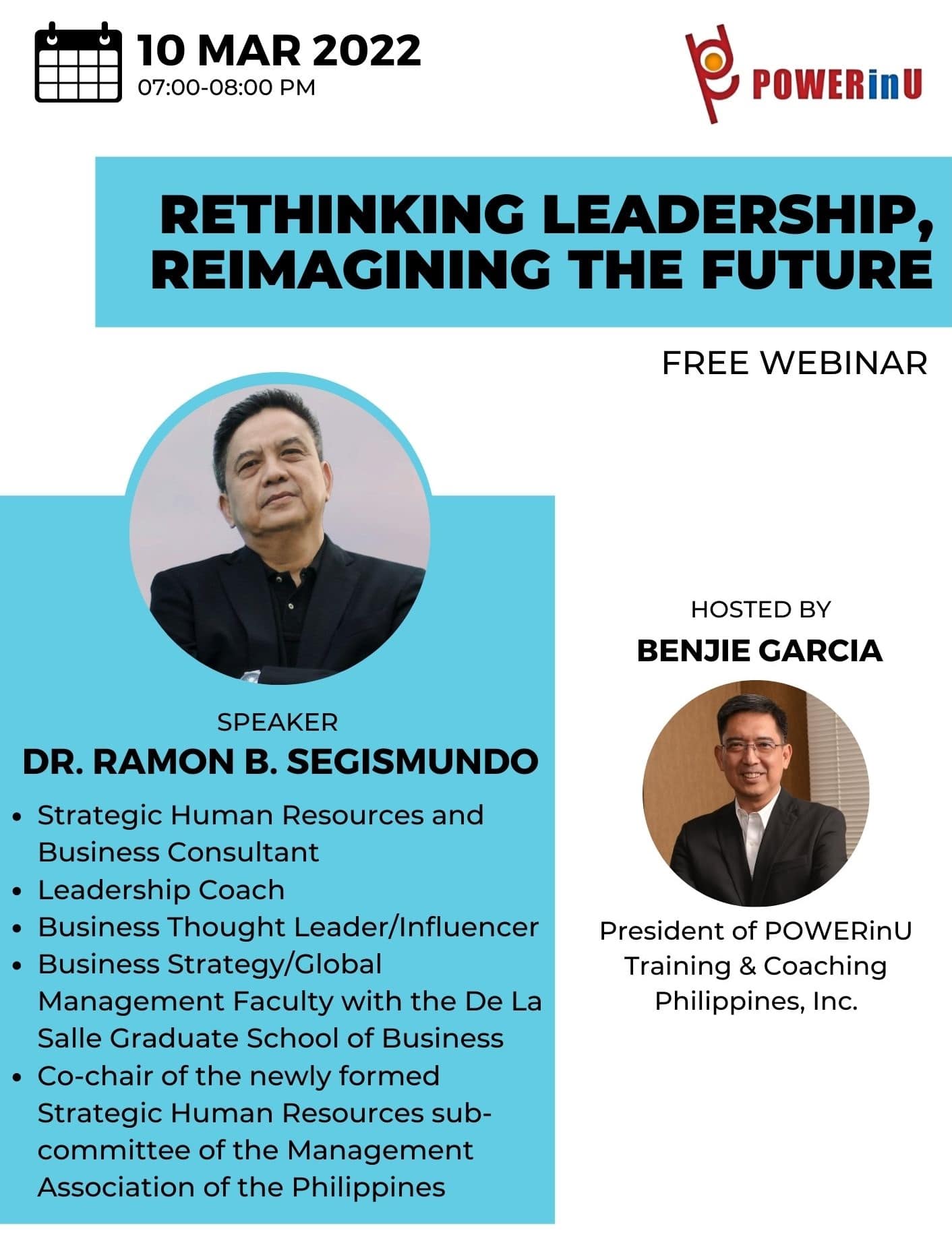 Rethinking Leadership, Reimagining The Future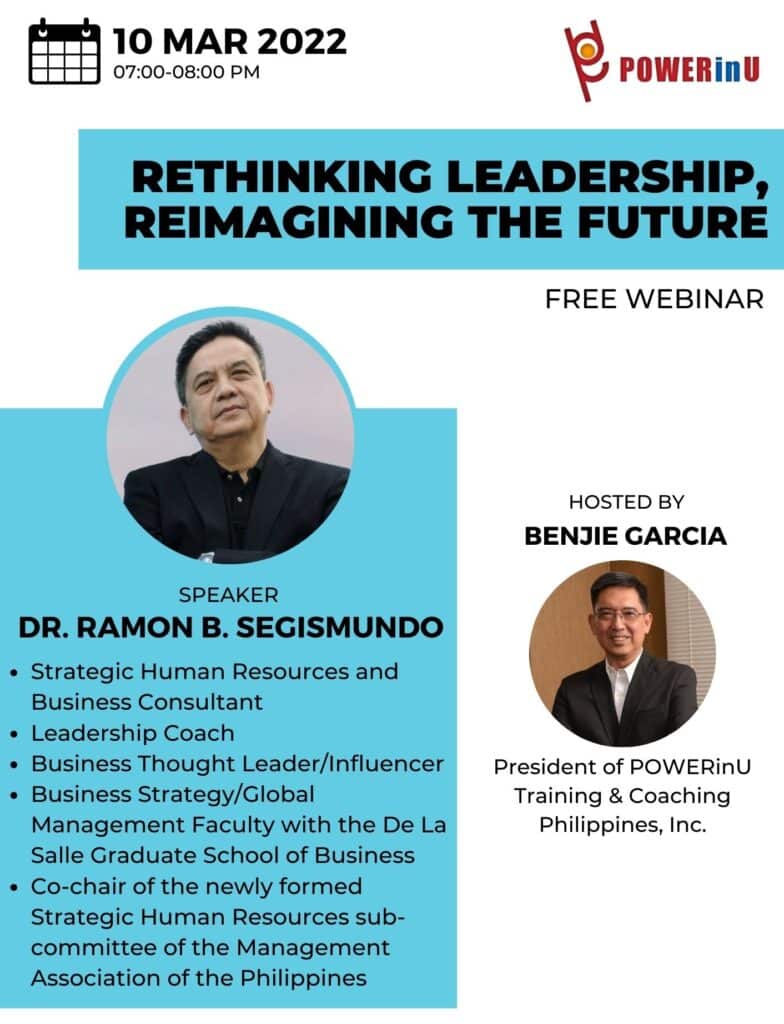 RETHINKING LEADERSHIP, REIMAGINING THE FUTURE
March 10, 2022
7:00 pm – 8:00 pm (PH Time)
As pandemics and its variants arrive and depart, climates change in an unprecedented fashion, social inequalities rise and political tensions are simmering, leaders in private, public and civil society sectors are faced with challenges to their organizations and themselves in ways that they have never seen before.
In this presentation by Dr. Ramon B. Segismundo, he will make the case for 5 Rethinking Leadership imperatives to create a better future for their organizations and the ecosystems that they are in: Go Green/Blue, Think Meta, Radically Equalize, Drive People First and Champion Learning.
Speaker: DR. RAMON B. SEGISMUNDO
Strategic Human Resources and Business Consultant
Leadership Coach
Business thought leader/influencer
Business Strategy/Global Management Faculty with the De La Salle Graduate School of Business
Co-chair of the newly formed Strategic Human Resources sub-committee of the Management Association of the Philippines.
Host: BENJAMIN DEODATO GARCIA
President of POWERinU Training & Coaching Philippines, Inc.
---