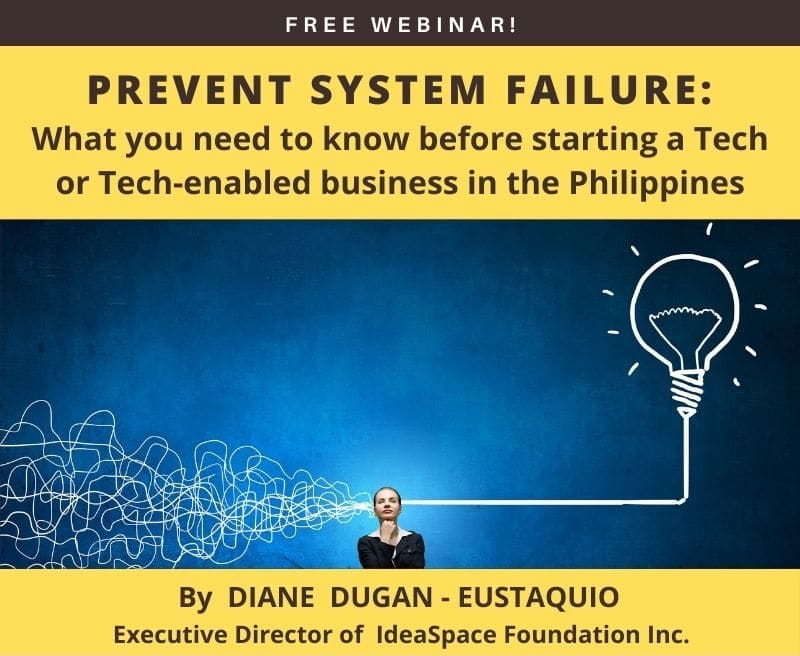 PREVENT SYSTEM FAILURE: What you need to know before starting a Tech or Tech-enabled Business in the Philippines (FREE WEBINAR)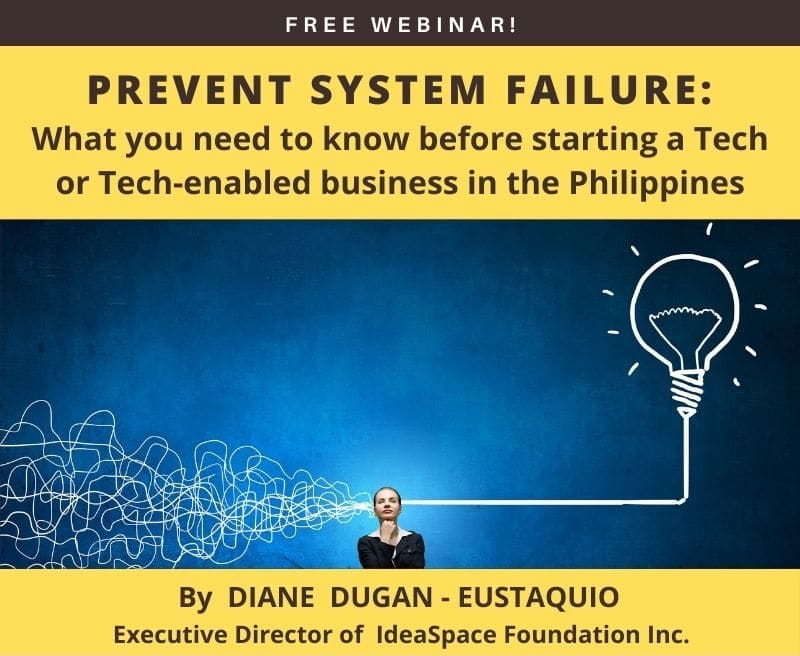 About the Webinar
There are many challenges to starting a business in the Philippines. This talk focuses on the capacity building interventions IdeaSpace, has done in its 8 years of experience. Founder-focused approaches in helping people start a business will be shared. Results of recent studies conducted by IdeaSpace and partner organizations will be covered in the talk as well.
In this webinar, It is our intention to encourage persons to think through their plans on beginning the journey of starting a tech or tech-enabled business in the Philippines, the benefits for taking on this journey on themselves and what it means for the Philippine economy.
About the Speaker
DIANE DUGAN – EUSTAQUIO, Executive Director of IdeaSpace Foundation Inc.
Diane is the Executive Director of IdeaSpace Foundation, an accelerator for tech startups. IdeaSpace is a non-profit supported by the MVP group of companies since 2012. She assumed the role of Executive Director when First Pacific launched IdeaSpace in 2012 and has had a hand in each of the 91 startups that have entered the IdeaSpace program.