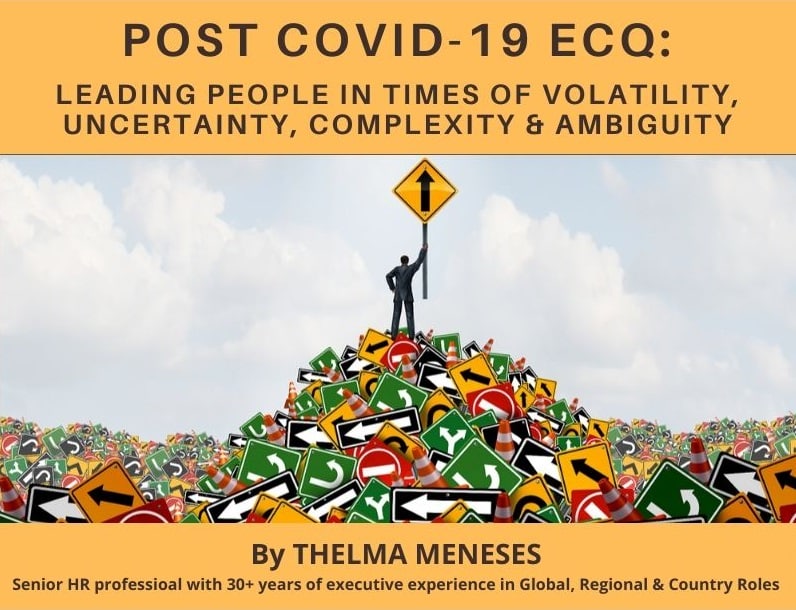 POST COVID-19 ECQ: Leading People in Times of Volatility, Uncertainty, Complexity, Ambiguity (FREE WEBINAR)
POST COVID-19 ECQ:
Leading People in times of Volatility, Uncertainty, Complexity, Ambiguity (VUCA)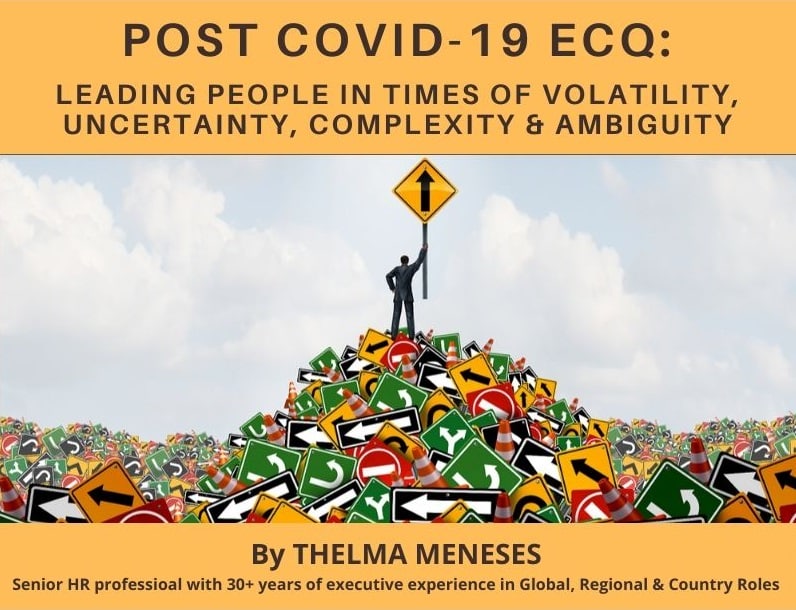 Join our next complimentary webinar as we discuss…
What happens after the ECQ & what our viable business options are
How we can make Flexible Work Arrangement viable and sustainable
The new skill sets demanded by the business post-ECQ
The HR infrastructures needed to adapt and change with the times
How we can leverage on new channels to source talents (e.g. crowd sourcing and gig economy)
Practical ways to navigate the organization in a VUCA environment
Tracking work in a "Work from Home" arrangement
Managing Resistance to Change
About the Speaker
THELMA MENESES is a Senior HR professioal with 30+ years of executive experience in global, regional and country roles.
Thelma was formerly with Coca-Cola, Eastman Kodak, Mead-Johnson Nutritionals, Unilever, AstraZeneca, and local companies in the retail, hospitality & gaming, electrical, and food manufacturing industries.
Thelma thrives in leading businesses in times of uncertainty and ambiguity. She has led several organizational transformation initiatives and is very familiar with the challenges of leading an organization amidst crisis.