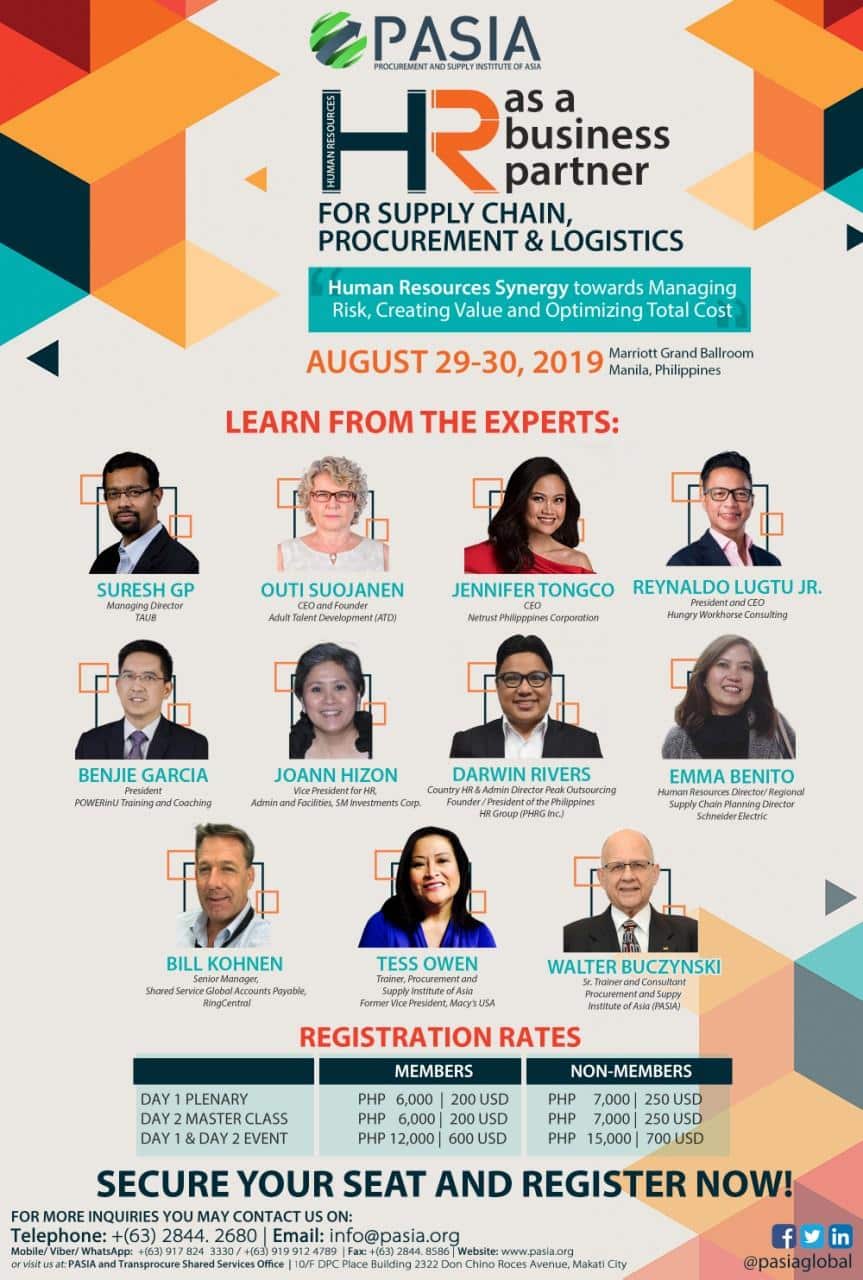 PASIA's HR Conference 2019
POWERinU Philippines' Managing Director BENJIE GARCIA will be speaking at PASIA's HR Conference this August on HR Business Partner's Role In Improving the Organization's Business.
See you there!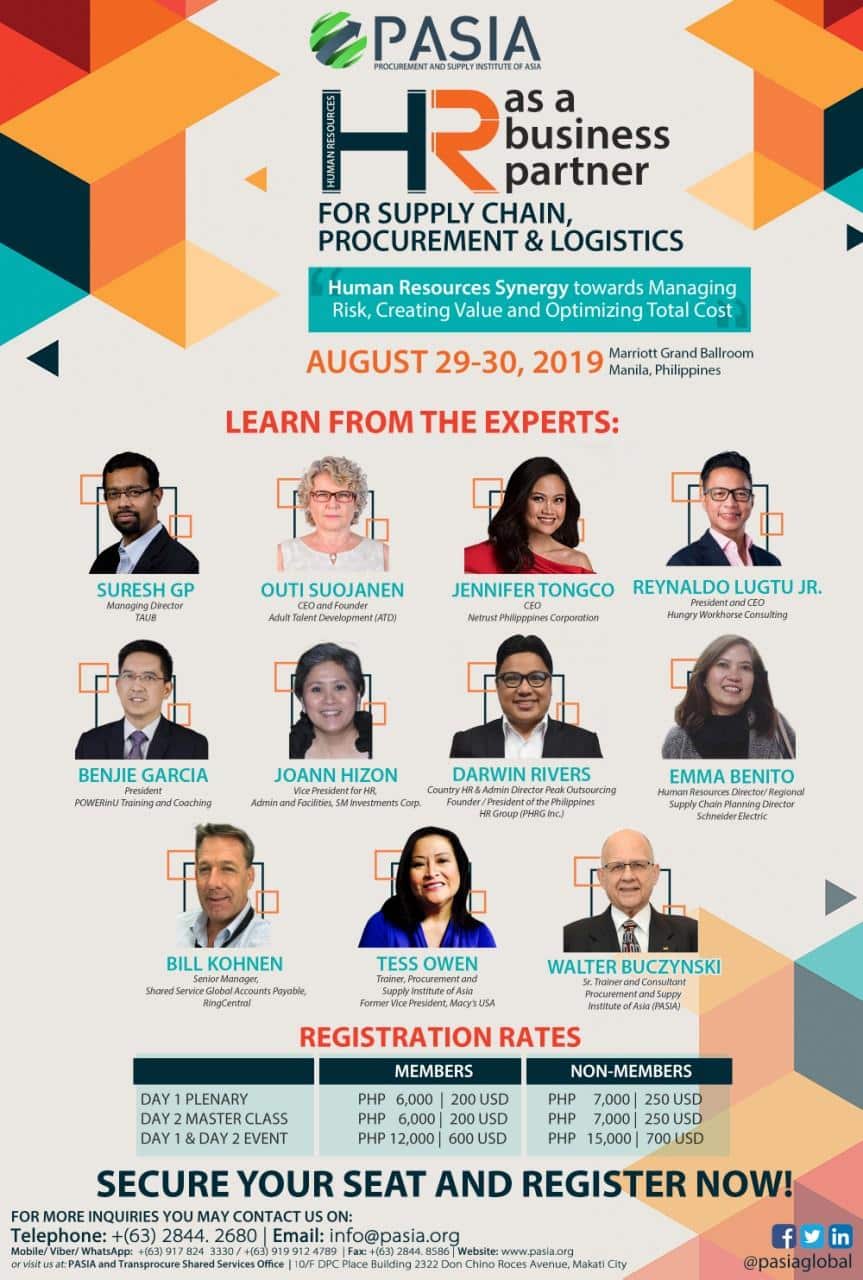 With the fast-paced increase of complex demands in business challenges, better alignment between Human resources and Supply Chain must be projected as collaborative in operations in order to reach the needs and requirements of the industry. Study finds that there has been a growing concern in terms of deficiency in supply chain talents resulting to the disruptive function of the supply chain management, skills gap and workforce shortage and the upward necessity in search of key persons that carries the domain and fundamental capabilities.
PASIA is determined to extend its collaborative arm to Human Resource Practitioners, pioneering the very first conference in ASIA to correlate Human Resource and Supply Chain business units. This year's theme is "HR as a Business Partner for Supply Chain, Procurement and Logistics; Human Resources Synergy towards Managing Risk, Creating Value and Managing Total Cost" on August 29-30, 2019 to be held in Marriott Grand Ballroom.