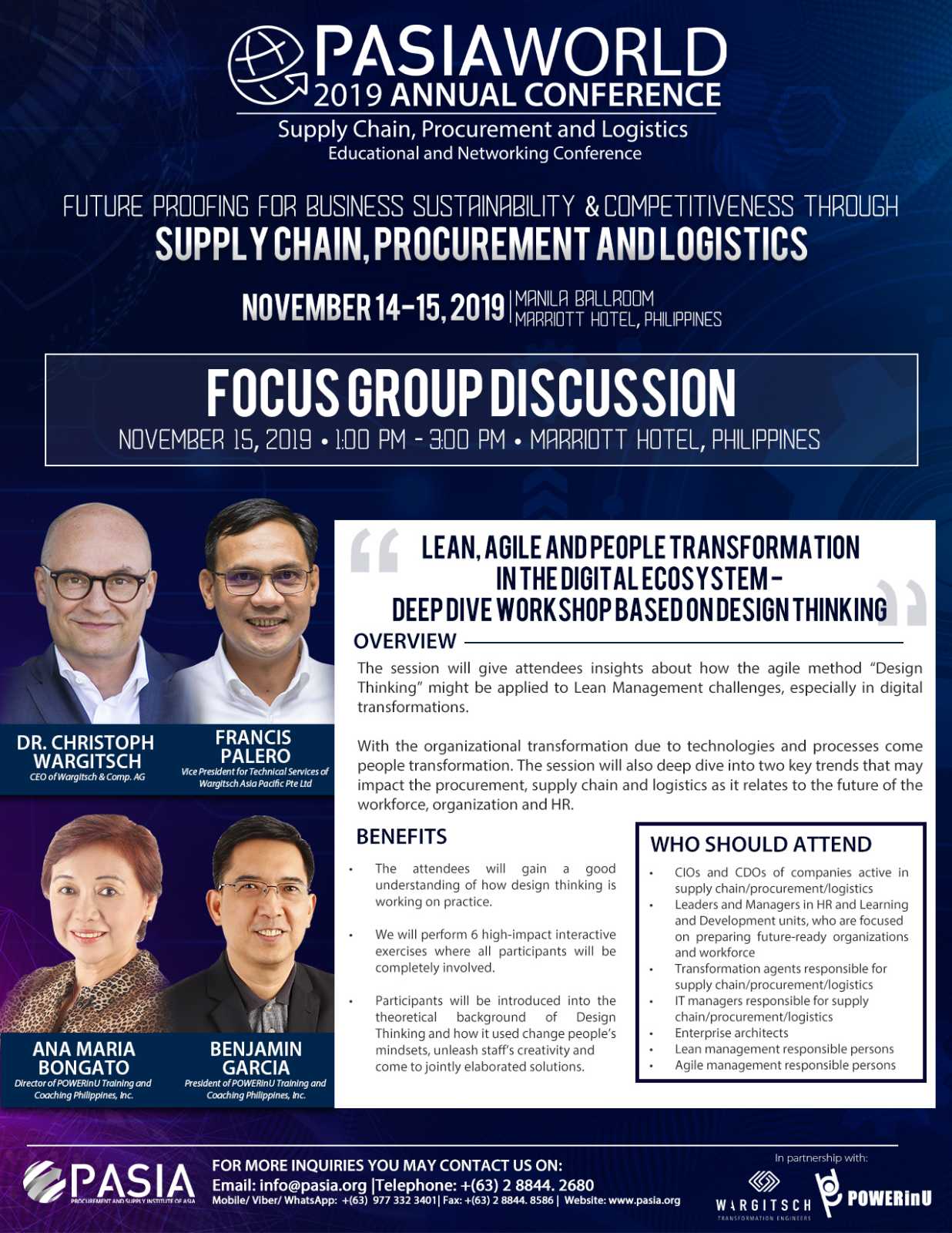 FGD on Lean, Agile and People Transformation in the Digital Ecosystem – Deep Dive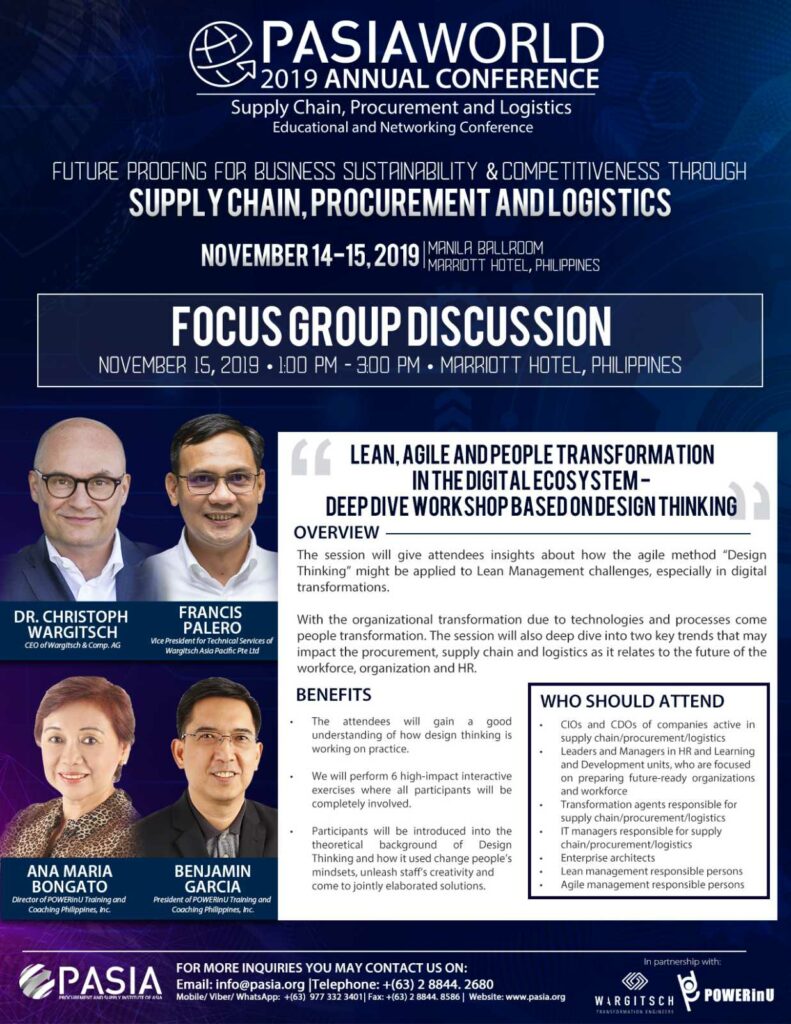 This event is by invitation only.
However, if you are interested to attend, please email Registration@powerinu.com.ph to be considered if there are still slots left.
Limited slots only so those who confirm first will be prioritized.