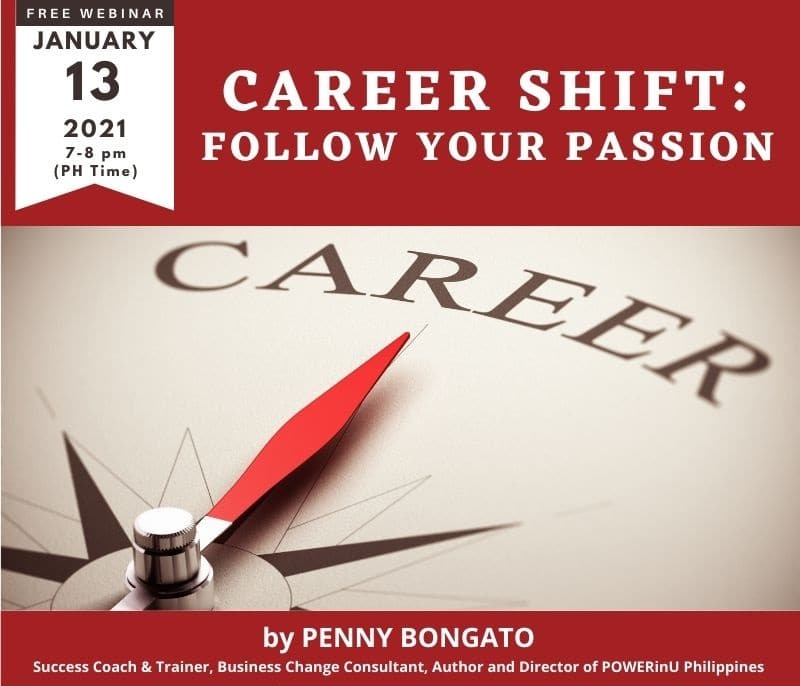 CAREER SHIFT: Follow your Passion (FREE WEBINAR)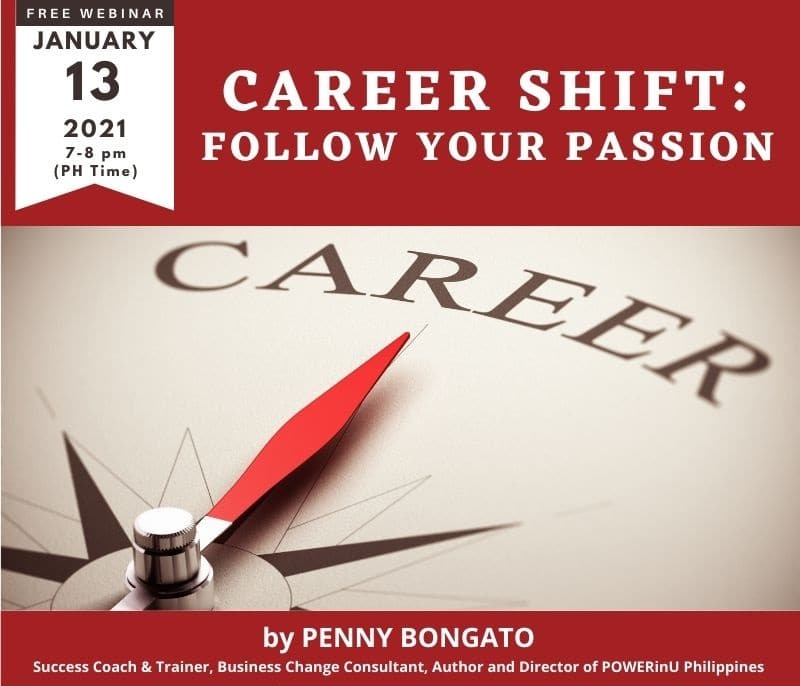 About the Webinar
What are you passionate about?
Are you happy with your work?
Are you thinking of changing careers?
Confused about the career path you should take?
Join this webinar and learn about the three phases of self-discovery and self-awareness so you can realize your own process and find out how to go about making a career shift towards your own happiness:
Challenging your Mindset
Gaining Clarity
Taking Control
We hope that through this webinar, you will find guidance, inspiration and motivation for you to FOLLOW YOUR PASSION.
About the Speaker