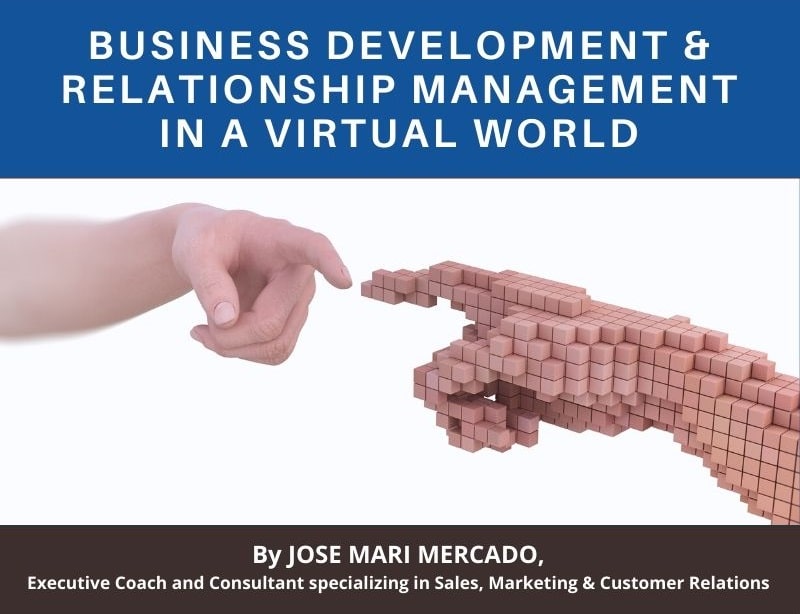 Business Development and Relationship Management in a Virtual World (FREE WEBINAR)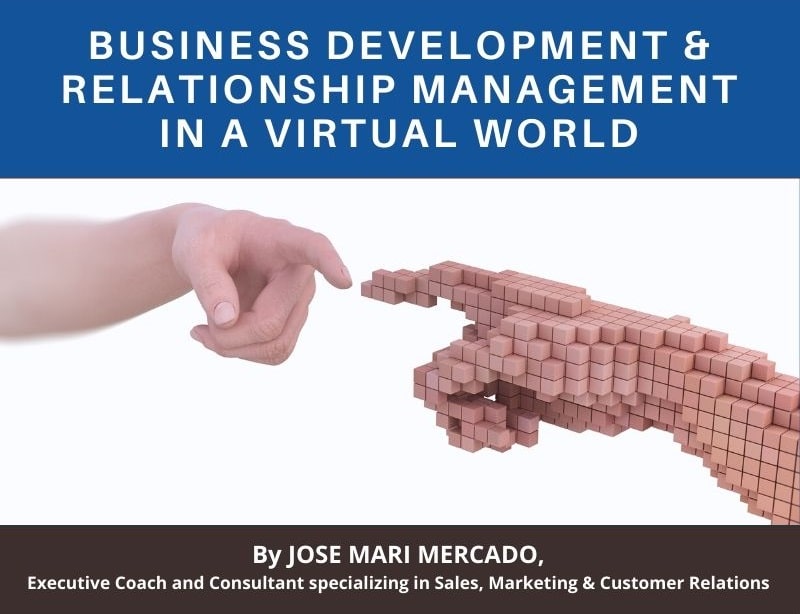 About the Webinar
In this "new normal", what changes or adjustments should we make to be successful?
In the area of business development and relationship management, face-to-face interaction was the trusty tool of the trade. Examples of this are business lunches, cocktails and even golf. With the "new normal", what will change?
What best practices from the past may remain?
What new practices shall we develop to become relevant and effective?
How can we leverage technology to bridge the gaps?
In this webinar, we will discuss all these and share how we can continue to be successful.
About the Speaker
Jose Mari Mercado (Jomari) has over 30 years of experience in sales, marketing and consulting from various industries, spanning finance, insurance and telecommunications both in the Philippines and ASEAN/South Asia region where he held several leadership positions, and 12 years of experience in the IT and Business Process Management industry.
He was the National Technology Officer for Microsoft and the President and CEO of Information Technology and Business Process Association of the Philippines (IBPAP). He was the Business Development Director for Convergys Corporation. He also worked for IBM Philippines, Coca-Cola Bottlers Philippines, and Permastress Industries Inc.
He is a consultant, specializing in sales, marketing and customer relations. He is a certified Executive Coach.
Jomari studied BS Industrial Engineering at the University of the Philippines.