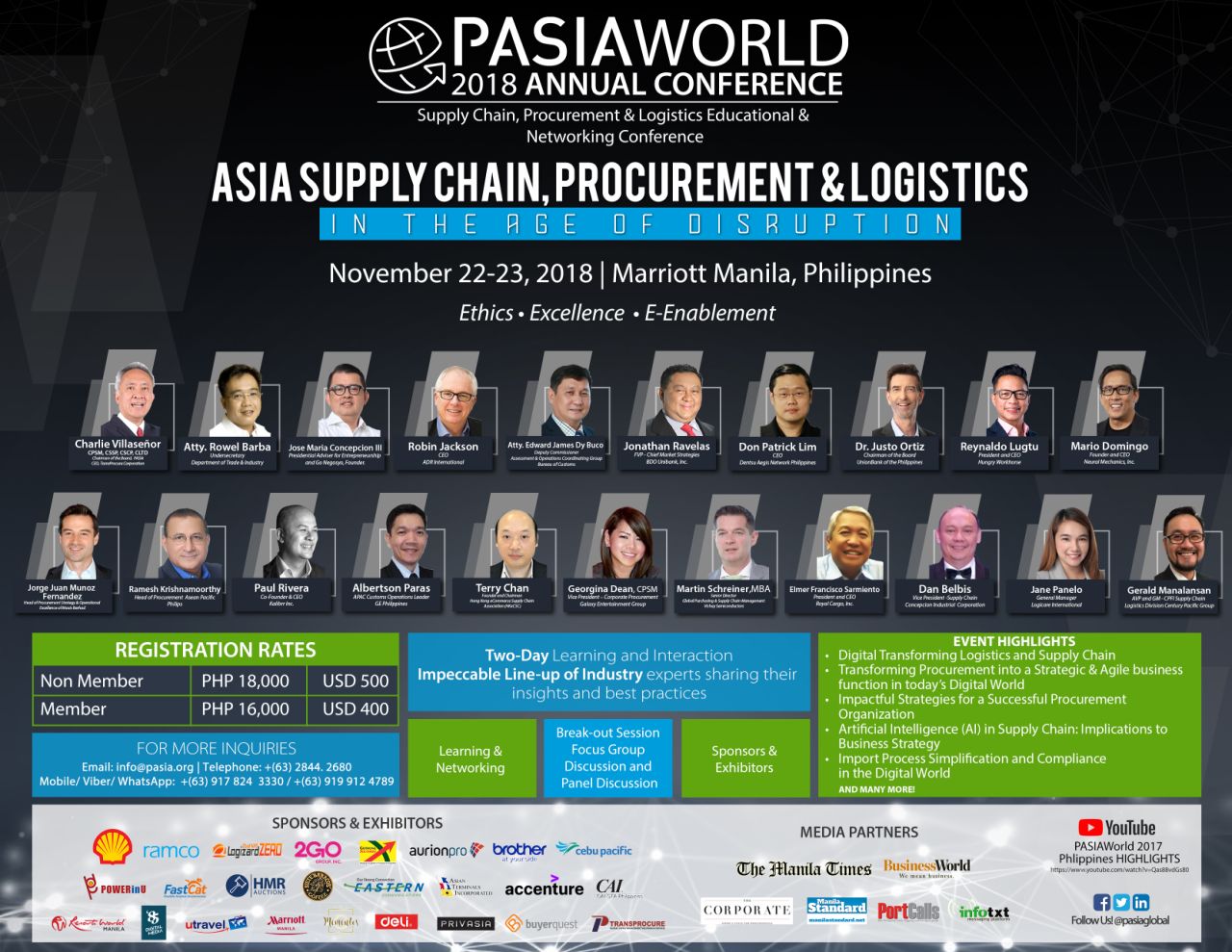 2018 PASIAWorld Conference

See you at the 7th PASIAWorld Annual Conference!
PASIA is set to take the center stage once again with its 7th annual Procurement and Supply Chain Conference on November 22-23, 2018 at the Marriott Hotel Manila.
With the constant innovations in technology, efficiency within the Supply Chain has never been more attainable. This has opened new ways of gaining access to potential markets and influencing purchasing decisions. But with these new advancements in technology, automation eliminates various processes and roles within the Supply Chain, making it a challenge for anyone in the industry to align and adjust with these new modifications.
The Procurement and Supply Institute of Asia (PASIA) bridges those gaps by holding the largest procurement and supply chain conference in the ASEAN region, which includes an impeccable line-up of industry experts sharing their insights, cases, practices and trends in procurement and supply chain management.